Maintaining a chemically balanced swimming pool is the key ingredient for having a sparkling clean pool and also prevents long-term damage to pool equipment, pipes, pumps and pool linings.
Advice & Support
Many pool owners prefer to take care of their own swimming pools but often find themselves in dire need of advice, especially with the change of seasons when water temperatures fluctuate.
Pool cleaning
No need to stock chemicals and acquire pool cleaning equipment. We offer pool cleaning services that include all the chemicals, cleaning equipment and knowledge required to maintain a sparkling clean swimming pool.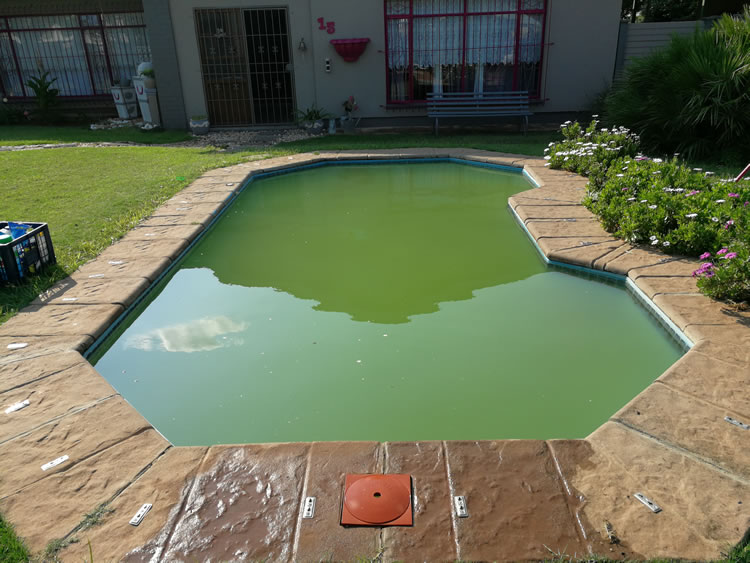 Day 1
Starting with this swimming pool it was obvious that we were dealing with an algae bloom. A green swimming pool is not necessarily an indication of neglect. Under ideal conditions a swimming pool can turn green over night and things can get out of control very quickly.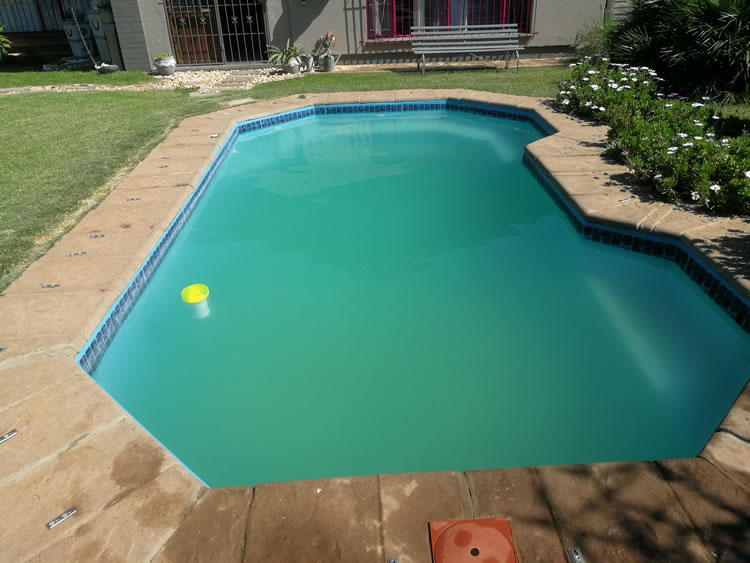 Day 2
Chemical testing from the previous day revealed a course of action and adjustments were made to balance the water levels and make conditions less favourable for algae.
Day 3
After the dead algae was removed another water test was performed and the necessary adjustments were made. Extra care was taken to maintain safe chemical levels and no proprietary / unknown quick-cure ingredients were used during the process.
Pool Resque
Prevention is better than cure and it is recommended to make use of our pool care services throughout the year, but if your pool goes green and you need it fixed fast, give us a call today.
We would like to hear from you.
32 Bredell Street, Parys, 9585
Tel: 056-817 1465
Request a free pool care quote